Probate & Trust Administration
What can I do if a family member dies without an estate plan?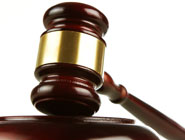 If a family member dies without a trust based estate plan, the family will need to administer the estate through probate administration. Probate can be a complicated and time consuming process, which can be eased with professional help.



Are there rules about assets or community property?
The Probate Code provides for the collection of assets valued at under $150,000.00. There are also special rules for the collection of community property by a surviving spouse. We can help with both tasks.
The surviving family will need to take certain steps to administer a living trust after the death of the maker, or settlor. Professional help will ease this process.
Let us help you. Contact us today.