Living Trusts & Administration
So if I am dead and buried, why should I care what happens to my assets and family?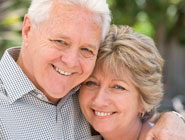 If you die without a will or trust, the California Probate Code will dictate who receives your assets and who will take care of your minor children.
For most of us, we have spent our working lives building our next egg. If you care about how things are handled when you are gone, you need to create and sign a written will or living trusts. Those of us who own real property, such as your home, will want to create a living trust.
What happens to a person's assets when he or she passes on?
The will's executor or trust's successor trustee (personal representative) must go through administration. The administration process can be complicated, depending on the complexity of the assets. The smart representative will get professional help rather than make a mess of administration.
Contact us today to talk about your case.