Family Law & Children
When divorcing, what must I do regarding the children?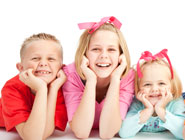 For divorcing couples with minor children, Attorney Thomas Marshall believes that the children should come first. Children are often caught in the middle of their parent's fighting. Kids often blame themselves for the family splitting up.


Years ago, forward thinking Judges like Norbert Ehernfreund, Ret., realized that divorcing parents need to talk about where the children live and with whom. For the past thirty to forty years, the Family Court now requires parents to mediate with the help of a court trained mediator.
Quality private mediators are available.
In addition to the lives of the children, divorcing parents must divide their assets and set support. Attorney Thomas Marshall's approach is to obtain information and court orders through cooperation, whenever possible. While some cases must be fought to the bitter end, Attorney Thomas Marshall believes it is possible for divorcing parties to treat the process as a business and conduct themselves with ethics and honesty.
We can help. Contact us today.